Counselor's Page (8th Grade)
Ms. Joy Richardson, 8th Grade Counselor
Hello!

My name is Joy Richardson and I am the 8th grade counselor at Lynwood Middle School. This is my sixth year at LMS.
Before coming to LMS, I was a counselor at Firebaugh High School for five years. I had the privilege of being a part of the FHS staff when it first opened in 2005. This is my 16th year with LUSD. Before I became a counselor, I was an elementary school teacher/ substitute teacher with LAUSD for 8 years.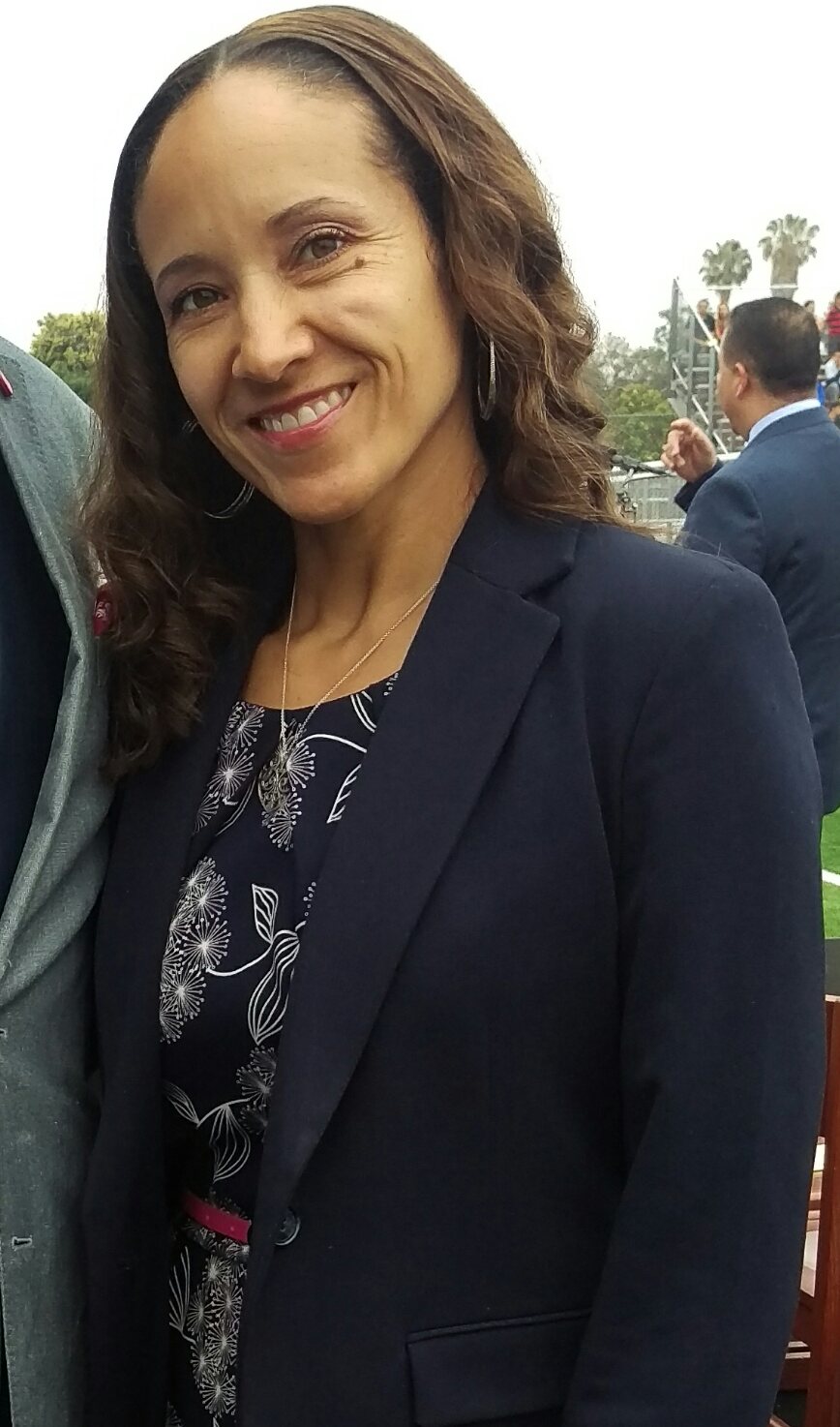 I've truly enjoyed being in the educational field for 24 years now!
I have a Master's degree in Educational Counseling and a Pupil Personnel Services credential from National University. I received my bachelor's degree from UC Irvine where I majored in Anthropology and minored in African-American Studies. I graduated high school from St. Mary's Academy in Inglewood, CA. I'm a blue tie c/o 92'.
My passion lies in seeing students grow academically and personally! Meeting student needs and being an advocate for them and their families is very important to me. I'm looking forward to another great school year working with teachers and staff members whom I highly regard.
When I'm not working as a counselor, I love working out, traveling and being active outdoors. I have two amazing daughters who keep me very busy as well!
I have an open door policy and I try my best to always be accessible to my students, their families and the awesome staff I support. Students are required to have a pass from their current period teacher to come see me.
If I can assist you in any way, please do not hesitate to call or email. I can be reached at 310-884-3113 or [email protected]